You know, there now must literally be thousands of videos with Chomsky on the Internet. And each time one comes up in my Youtube video feed, I'll generally decide to watch a bit of it, but then end up being riveted for the entire hour or whatever.

In this one, Cent Uygur of "The Young Turks" discusses with Chomsky how the media "manufactured consent" to nominate Joe Biden as the Democratic Presidential candidate, how there is still much to learn from the MSM, despite its obvious biases, and how Chomsky believes that Donald Trump is, quite literally, "the most dangerous person in human history."

Worth the time…

(Article changed on August 31, 2020 at 21:41)

(Article changed on August 31, 2020 at 22:28)
A rapidly aging boy from NJ, with a somewhat radical political bent, and stubbornly persistent anger issues… .
The views expressed herein are the sole responsibility of the author and do not necessarily reflect those of this website or its editors.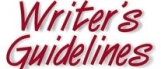 STAY IN THE KNOW
If you've enjoyed this, sign up for our daily or weekly newsletter to get lots of great progressive content.
 Daily  Weekly     
OpEdNews Newsletter
 Name
 Email  
   (Opens new browser window)