OpEdNews Op Eds     

H2'ed 12/13/19
This piece was reprinted by OpEdNews with permission or license. It may not be reproduced in any form without permission or license from the source.
Republished from Dimitri Lascaris.org and The Real News Network
Global Heating
(
Image
 by 
Dimitri Lascaris blog
)   
Details
DMCA
For The Real News Network, I spoke this week with Dr. Neil Swart of the Canadian Centre for Climate Modelling & Analysis (CCCMA). The CCCMA has developed a more sophisticated climate model which predicts that, under a high emissions scenario, we will see 7-8C of warming by 2100. The model also predicts that, even in a strong emissions mitigation scenario, the world will experience 2.4C of global heating over pre-industrial levels by 2100.
Dimitri Lascaris is a lawyer, journalist and activist.
After graduating from the University of Toronto Faculty of Law in 1991, Dimitri began his legal career at the Wall Street law firm of Sullivan & Cromwell, first working from (more…)
The views expressed herein are the sole responsibility of the author and do not necessarily reflect those of this website or its editors.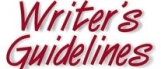 STAY IN THE KNOW
If you've enjoyed this, sign up for our daily or weekly newsletter to get lots of great progressive content.
 Daily  Weekly     
OpEdNews Newsletter
 Name
 Email  
   (Opens new browser window)